Imperial Arena
This is a space where we portray some of the success stories of the people around the globe who made the journey towards their dreams.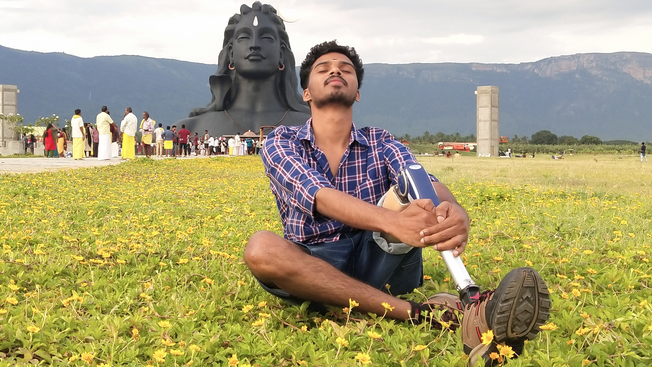 Nandu Mahadeva
"While Following Dreams you may fall and hit the ground several times,but you have to keep moving.If you can't move,Just crawl towards your dream ". I am a born warrior. I started my battle for my life from the day I was born to this wonderful world. I was born as an underweight baby with pneumonia infection. Doctors Informed my parents that I will be alive for maximum of two more weeks ,that was the first shadow of death on my life. From my Childhood onward I believe that sharing is caring.I saw many people fighting for their life and some people are struggling hard to meet the needs of the life.some people are just wasting their own gifted life by different means. I saw a lot of Injustice and Corruptions around me.I always thought in mind that someday somehow I will be able to change something I am able of changing. As a kid my only intention was to study hard and get an Indian police Service or Indian Administrative service to help the people around me with the Authority to do so .With that intention I studied hard in scored good grades even after was going to work to support my family as a waiter, Newspaper boy, Road construction Labor...and so on. when my friends were going to school with new shoes and socks with a nice bag I was tarring the road with safety shoes. In a point of my life there came a situation where I had to sacrifice my studies to support my family. At the age of 18. I started working as an Catering assistant in a Catering Company and continued my studies distantly. That didn't worked for me. I dropped my Studies in a sense I dropped my Dreams also. I thought dreaming and Aiming high is only for the people who have all the facilities in the life. After 1 year I started my own Catering unit. A 19 year old boy now able to support himself and his family with his own company started. I started My studies again. Life was full of colors & blossoming with prosperity. I started to feel proud about myself and thanked god that keeping my family members happy. Life was going fine until I found a small globule in my left knee. I thought it was a fat globule and continued my daily routine. suddenly the globule started growing fast and pain started migrating through my spine. I went to hospital they told me to start painkillers and gave me some ointments. but there was not any visible changes and the only change was i was not able to walk ... I fell down to my bed with football shaped knee. A doctor instructed me to do a biopsy. I went to the hospital it was like a time lapse video , doctors and nurses were coming and going I found a driller like machine in my doctor's hand with a smile on my face..but the smile finished when that machine was drilling in my knees. They done this two or three times until they got a sample tissue for biopsy. I was diagnosed with osteosarcoma-A type of bone cancer that begins in the cells that form bones. It was my 4th Stage of cancer.The deadly cancer. I started browsing about the disease in the internet. I found pictures of dead people who had the same disease as me.If the disease is localized (has not spread to other areas of the body), the long-term survival rate is 70 to 75%. If osteosarcoma has already spread to the lungs or other bones at diagnosis, the long-term survival rate is about 30%. In addition to this I got some cancer children in my lungs also. I closed my eyes. Under the darkness inside my eyes I was going through a self realization process. My previous days, faces of my family ,friends flashed before my eyes. I opened my eyes towards a new world full of peace with some strong determinations. I determined that I want to prove to the world that life is precious & most valuable gift. With life and being alive is only constraint to follow our own dreams. cancer gave me the enlightenment to see the world in a different perspective.I was able to see the colors of life even when I was whimpering in pain. Pain means unbearable neuropathic pain. Blood will start to flow from nose and mouth continuously. 'Smell of blood & medicine everywhere.But I smelled the pleasant smell of life. while swallowing food,skin started to peel from throat to the intestine with a fire sensation.I was not able to drink even a drop of water because that water can even hurt my internal organs and it can gave me unbearable lighting pain Even not able to close my eyes because the eye lashes started to shed off by itself. Even one day I found my washroom closet was filled by my own dark red blood.I wasn't able to cry out loud because If I cry there will not be any tears from my eyes, Tears were replaced by my own red blood.There is a beauty in pain,but it also make us feel that we are alive.The color of the sky was more intense,the green of the grass and trees more lush,the air more fragrant than ever. I determined to fight a battle against the deadly cancer. For that I need lot of warriors so I kept searching for the warriors for the war against cancer. I found many warriors who are conquered by our common enemy the cancer. Everybody is afraid about the enemy. So I decided to eliminate the fear for cancer. I wrote on social media several times. I saw the fear of cancer in people is disappearing through my writings. I organized around 100 talk sessions ,various media interviews with my one leg that cancer took during the war. Yup i lost my Left leg in the war, I lost my right lungs in the war. But I kept the light of life beside me. My war is still continuing against cancer with around 250 plus warriors in my 'ATHI JEEVANAM' battalion. Now we are a battalion of 10,000 members and still counting .we are fighting a war against cancer. we are fighting a war against various wrong perceptions about cancer. One day we will win.The day is not so far.. The strength of our battalion is increasing day by day. we are publishing books giving emotional and financial helps for the needy. I realized I don't need any power symbols nor positions or some political or administrative shadows to be a ray of hope in somebody's life. I realized an incomplete body can complete the life of many people around me and make them smile. Tell me guys what is your excuse? Tell me guys what is restricting you to achieve your dreams ? " There are always new, grander challenges to confront, and a true winner will embrace each one."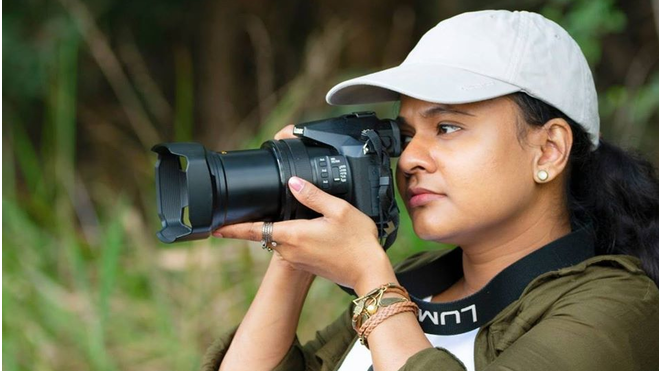 Pooja Prashanth
There is nothing like getting of a plane /train/car/bus and seeing the beauty of a new place for the first time.This was always in the back of my mind, even from my school days.It was with that passion and excitement I boarded my flight to Nairobi, one of the most beautiful places in East Africa after getting married to Prasanth. After few years I started realizing that Africa is full of interesting people, beautiful landscapes, incredible food , amazing music and different cultures . Life became more interesting when I made time myself to enjoy as much of it as I can. I was lucky enough to have the ability to access all of this beauty relatively easily and I realised its my responsibility to travel as much as possible and learn from other cultures and most importantly to share with all of you and help you experience this beauty . This thought of mine gave birth to Amazing Africa- As WeTravel By Pooja.There are many ways to explore new things but travelling is the most satisfactory and it is the most comprehensive way as It encompasses many elements from views to people to food to culture etc. I want to share my experiences in a positive way so that it becomes useful and inspire others to travel. Am sure it will be helpful for many who wants to travel everything from saving for a trip, planning ,going on flight and enjoying the trip itself . When I travel I prefer wearing dress that gives comfort and that can sustain the long tiring journeys but still looks modern and fashionable. A good outfit gives you a mood to sustain the long odd travelling hours and feel the trip forward.Experimenting different outfits during my trip I came to realise that Royale Impero is really giving the real comfort and the essential essence of my travel spirit.You need to have pieces that you can easily take off or put on. I am sure the Royale Impero can provide you stylish travel clothes that will help you look stylish but also look comfortable to wear .These best travel dresses are handcrafted with eye-catching designs.Made of the fine fabrics .This dresses offer exceptional softness .Hats off to the company and the person who has brought Royale Impero for all of us to experience.I recommend all of us to go for this and have the best travel dresses in your wardrobe.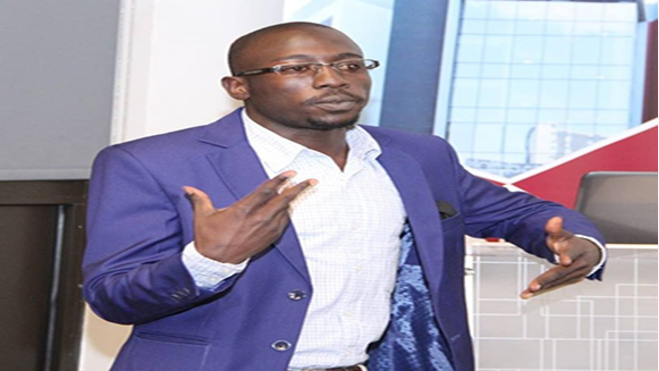 Peter Ogallo Ochieng
"From my childhood days my greatest wish was to become a leader who possesses good personality that other people would emulate and give reference of. For that I worked hard day and night and I joined the university of Nairobi for studying Business commerce. Later I got my first employment in oserian Development Company. As a man with dreams and desire to fly high I couldn't adjust with the situations there. I decided to start my own business. I quit my job and started a Coffee Brand Partnering with my friends. Unfortunately that was not My cup of Coffee.I was in a state of losing myself, I sat alone and asked myself what I actually want to do.??In what field I am good at.?? Finally I myself found answers to all my questions. I decide to live my life according to my heart's wish. I decided to start my studies again. This time I prefer something different.. I choose production cinematography as my subject. That satisfied me a lot. As years passed now I am one among the known Production Directors in Kenya Film industry.Appearance make people different from others. I believe in it. I always dress to impress others and its one of my habit. Getting in a board room looking sharp and neatly dressed gives me confidence to face the audience.Everyone knows that my confidence lies in my dressing. Once I heard about #Royale_Impero from one of my friend.. He told me that this brand is designed for those people who dare to dream and who do...I was really surprised... Because I never heard about such brand concept and I thought to give a try for the first time.I contacted Dedicated designer from the brand and I told him about a meeting I want to attend in a couple of weeks. He suggested me with a nice navy color suit along with check shirt. And I got my consignment with in two weeks here in Nairobi Kenya.It was a perfectly tailored nice suit with a white cotton check shirt.Now I am a Regular Buyer of #Royale_Impero Outfits.Purely this Brand is magical I suggest everybody to try the brand". With Love#Peter_Ogallo_Ochieng