Can Your Partner's Smell Relieve Your Stress Levels?
Intriguing new research suggests a novel method to help relieve stress is to experience the smell of  romantic partner.Investigators from the University of British Columbia (UBC) found women feel calmer after being exposed to their male partner's aroma. Conversely, being exposed to a stranger's scent had the opposite effect and raised levels of the stress hormone, cortisol. The study appears in the Journal of Personality and Social Psychology."Many people wear their partner's shirt or sleep on their partner's side of the bed when their partner is away, but may not realize why they engage in these behaviors," said Marlise Hofer, the study's lead author and a graduate student in the UBC department of psychology."Our findings suggest that a partner's scent alone, even without their physical presence, can be a powerful tool to help reduce stress."  
Why Do Some People Smell Better To You?
For more than 30 years, scientists have been studying the natural aromas emitted by humans. Research suggests that our unique personal scents may serve several purposes, including helping us choose a suitable sexual mate. In a famous Swiss study, women who were asked to smell sweaty T-shirts worn by different men were most aroused when sniffing the shirts worn by guys with dissimilar immune systems, a crucial requirement to lasting attraction and healthy offspring. Olfactory membranes play a huge role in why we are attracted to someone biologically rather than physically, this relates directly to our sense of smell and not their physical appearance. Olfactory communication is common in all animals and in recent studies have shown that humans have this communication trait as well. some smells can can be easily receptive and attracted by the brain and even in some men smells rise up the level of their testosterone levels. These all are the reasons why some people smell better to us.
Scent And Sentiment
Curiously, remembering a smell is usually difficult,yet when exposed to certain scents, many people of whom Proust is the paragon may suddenly recall a distant childhood memory in emotionally rich detail. Some aromas even affect us physiologically. Laboratory researchers exploring human olfaction have found that: A faint trace of lemon significantly increases people's perception of their own health. Lavender incense contributes to a pleasant mood—but it lowers volunteers' mathematical abilities.A whiff of lavender and eucalyptus increases people's respiratory rate and alertness. The scent of phenethyl alcohol (a constituent of rose oil) reduces blood pressure. Such findings have led to the rapid development of an aromatherapy industry. Aromatherapists point to scientific findings that smell can dramatically affect our moods as evidence that therapy with aromatic oils can help buyers manage their emotional lives.Mood is demonstrably affected by scent. But scientists have found that, despite some extravagant industry promises, the attraction value in perfumes resides strictly in their pleasantness, not their sexiness. So far, at least, store-bought scent is more decoration than mood manager or love potion. A subtle "look this way" nudge to the nose, inspiring a stranger's curiosity, or at most a smile, is all perfume advertisers can in good conscience claim for their products—not overwhelming and immediate infatuation.
Why Smells Can Trigger Strong Memories ?
.You catch a whiff of pumpkin pie, school glue, newspaper, or fresh-cut grass and suddenly you're immersed in a flurry of vivid memories, often from your childhood. What is it about smells that can trigger memories so strong and real it feels like you've been transported back in time? It's known as "odor-evoked autobiographical memory" or the Proust phenomenon, after French writer Marcel Proust. In his famous novel In Search of Lost Time, the narrator dips a madeleine cookie into a cup of tea and is transported back into time as long-forgotten memories of his childhood come flooding back. Indeed, research shows that odors are especially effective as reminders of past experience, much more so than cues from other senses, such as sights or sounds.One reason this might be has to do with the way your brain processes odors and memories. Smells get routed through your olfactory bulb, which the smell-analyzing region in your brain. It's closely connected to your amygdala and hippocampus, brain regions that handle memory and emotion.The close connection may explain why a scent might get tied to vivid memories in your brain, and then come flooding back when you're exposed to that particular odor trigger. As noted by Psychology Today. "Interestingly, visual, auditory (sound), and tactile (touch) information do not pass through these brain areas. This may be why olfaction, more than any other sense, is so successful at triggering emotions and memories."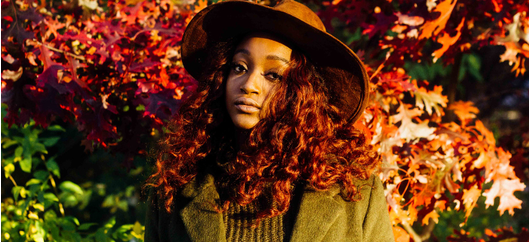 Before reaching your thalamus, smells first wind their way through other regions of your brain, including areas controlling memory and emotion. So with scents, you have all this extra processing even before you have conscious awareness of the scent.Your body also contains far more receptors for smells (at least 1,000) than it does for other senses, like sight (four) and touch (at least four).What this means is you can discern between many different types of smells, even those you may not have the words to describe.Taken together, this makes odor-cued memories particularly poignant and different than other memories. In one study of older adults, for instance, the participants were given three cue types (word, picture, or odor) and asked to recall memories triggered by the cue.It turned out the odor-cued memories tended to be older memories from the first decade of life, whereas those associated with verbal and visual information were from early adulthood.
Smell: The secret of true love
Love, according to romantics, can have a dramatic effect on the senses: striking lovers blind, deaf or rendering them tongue-tied. But the simple answer to the question of whether any relationship is "the one" seems to be that your ideal man or woman gets up your nose. New research suggests a sense of smell is vital for a good long-term relationship.In the new study, reported in the journal Biological Psychology, researchers looked for the first time at the effect of being born without a sense on smell on men and women's relationships.The research involved analysing data on men and women aged 18 to 46 with no sense of smell and comparing it with information gleaned from a healthy control group. The results showed that men and women who were unable to smell had higher levels of social insecurity, although this manifested itself in different ways.In men, but not in women, it led to fewer relationships. The men with a faulty sense of smell averaged two partners compared with 10 for healthy men.
One theory is that the lack of a sense of smell may make men less adventurous. They may have more problems assessing and communicating with other people. They may also be concerned about how they are perceived by others, and worry about their own body odour.The two groups of women had the same average number of sexual partners – four. But the women who couldn't smell well lacked confidence in their partners: they were around 20 per cent less secure in their relationship than the women in the control group. Lacking a sense of smell had no impact on their relationships with close friends, suggesting that smell plays a role for women specifically when it comes to their partners.Research is increasingly showing that olfaction, one of the oldest sensory systems but probably the least understood, has an important role in a large number of areas.
According to one study, women are more concerned about the smell than about the look of a potential mate, while men are the opposite. One study found that 13 per cent of men and 52 per cent of women have slept dressed in the clothing of another person, usually their partner, because of the smell."The sense of smell provides social information about others," say the researchers from the University of Dresden. "Its absence is related with reduced social security in men and women, and affects partnership. Men exhibit much less explorative sexual behaviour and women are affected in a way that they feel less secure about their partner. Our results show the importance of the sense of smell for social behaviour."The role of smell as a trigger for arousal in men features widely in fiction, from Patrick Süskind's Perfume: The Story of a Murderer to Al Pacino's lead role in Scent of a Woman, where blind Colonel Frank Slade can name or describe the appearance of women by their perfume alone.Phillip Hodson, a psychotherapist and author of How 'Perfect' Is Your Partner?, described the new study as "a very astute piece of work". "Instead of testing pheromones – which control moths but may not control humans – they've studied the smell-disabled to see how they differ from the rest. And both sexes with faulty noses appear to be less than sexually confident. "We know the nose is a sexually interactive organ: it tends to run when we get aroused and often people sneeze when extremely excited," he said. "The French take the subject so seriously they even have a word for the scent of a woman when perfume is mingled with body oil: her cassolette."